1. Art of Guitar Festival Wien
Veranstaltungsort
Kulturgarage Seestadt Wien
TOMMY EMMANUEL ´SOLO` An evening with Tommy Emmanuel
https://www.oeticket.com/artist/tommy-emmanuel/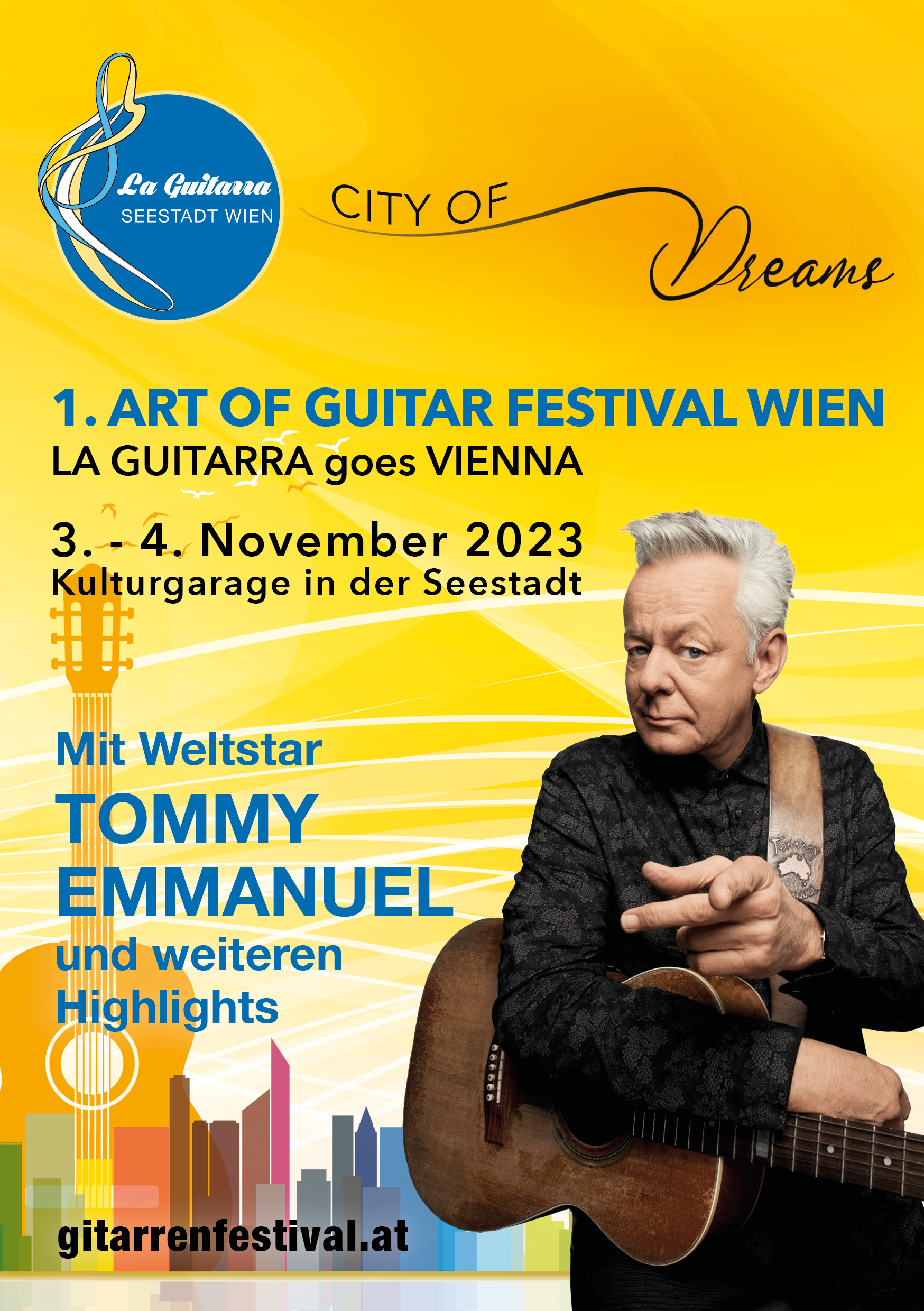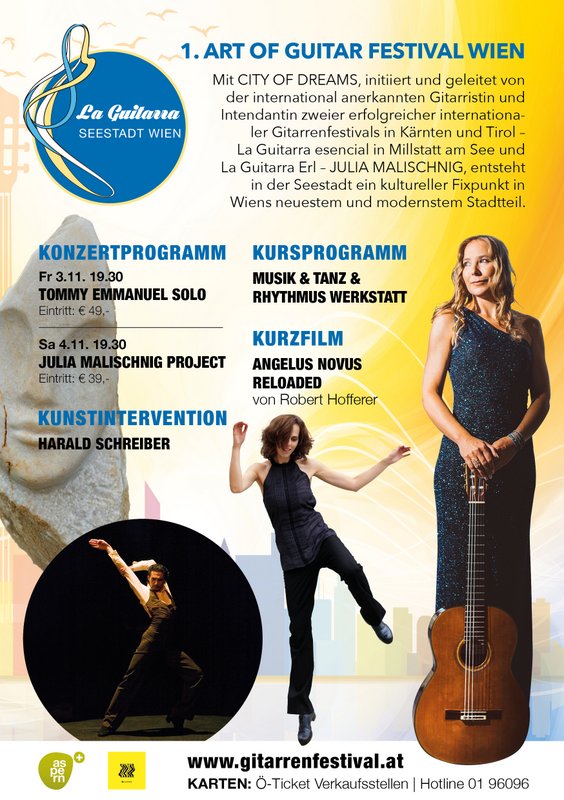 TOMMY EMMANUEL ´SOLO`
AN EVENING WITH TOMMY EMMANUEL
Der Fingerstyle-Hero aus Australien eröffnet das 1. Art of Guitar Festival in der Seestadt mit einem spektakulären Soloprogramm!
Der zweifach GRAMMY-nominierte Tommy Emmanuel, der sich in seiner über 50-jährigen Karriere Hundertausende Fans auf der ganzen Welt erarbeitet hat, zählt zu den angesehensten Musikern Australiens. Die Gitarrenlegende und one-man-band Tommy Emmanuel ist der absolute Superstar in der weltweiten Gitarrenszene.
An evening with Tommy Emmanuel  lässt einen Hochgenuss an Virtuosität, Rhythmik und Fingerakrobatik gepaart mit höchster Spielfreude und emotionaler Musik erwarten!
KARTEN: https://www.oeticket.com/artist/tommy-emmanuel/